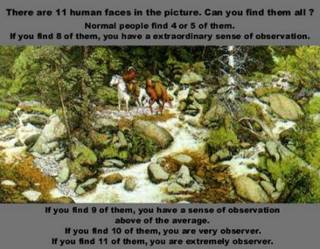 I have always enjoyed these, and I found this one on another blog. I found 10, but I can't find the last one!
I'll have a Lime Please!
Interesting marketing campaign ahead for Coca-Cola, as they will be putting out a Regular Coke version of Coke w/Lime. Something I might try once, like Vanilla Coke.
eBay is the world's online marketplace where you can buy and sell practically anything! Over 6 Million items, so get shopping! Register and BuyItNow.
That's all I have today, didn't pick up any funny papers today, because I didn't need any reminders that my football season is over!
Did want to thank Amanda and Maria for there nice comments over the weekend!
Until Next Time, Have a great day,
PAC